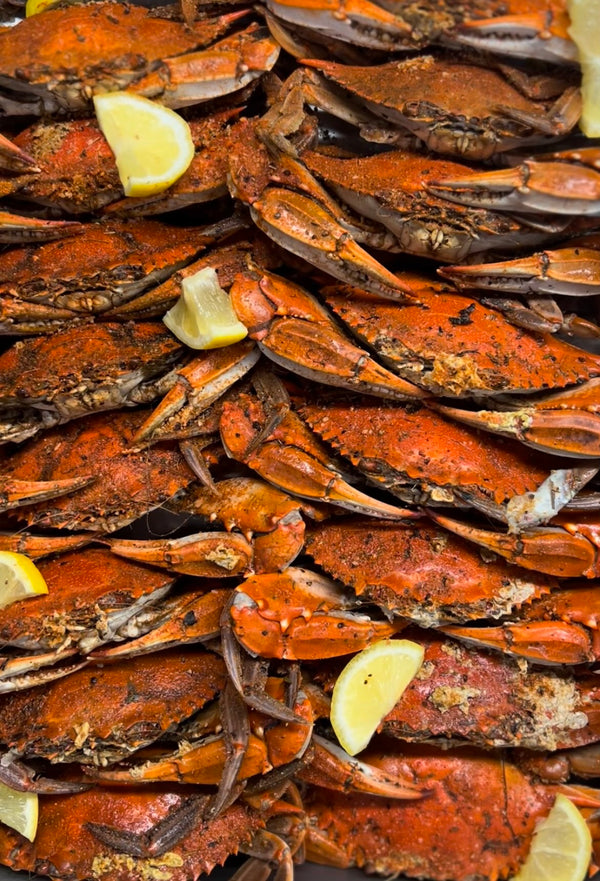 N.C. steamed blue crabs are here! We hand select the liveliest and heaviest crabs we possibly can to ensure you get the best quality product we can provide.
 -Our "#1 Male" grade (a.k.a. Jimmies) consists of all males measuring over 5.5 inches from point to point.
These crabs are steamed fresh the same day they are caught. Call some friends and get ready to pick!
Choose the type of seasoning you would like and we will do the rest.