Easily the best experience I've ever had at a seafood market in North Carolina. Everything about this location is amazing from the laser focus on freshness to the incredible friendliness of the staff. Go hungry and with a taste for fresh seafood and you will not be disappointed. The huge steamed platter of crabs, shrimp, and clams were the star of the show for me, however, my friend's po'boys looked amazing as well! We came back a second time the next day because we were so impressed. DO NOT MISS WHEN IN WILMINGTON.
Dustin Taylor
Jeff & the Crew at Seaview Crab Company in Myrtle Grove/MJ/CB area off of CB Road. We always normally get our seafood there but this time we went for bait for (3) very eager 9-year-olds going fishing today. One of the associates grew up fishing small bass in fresh water lakes in Durham and pointed us in the right direction getting bait,...then Jeff, the Manager, and I started discussing shark teeth hunting, and he was able to give us the best direction in Wilmington for my nine-year-old son to fulfil his life bucket list of collecting the most shark teeth ever! This Seaview location is MUST VISIT while in Wilmington or on your way to CB. Fresh caught fish/crabs for dinner and tons of bait options for the fisherman & fisherwomen in your family.
Chris Dickens (Turtle)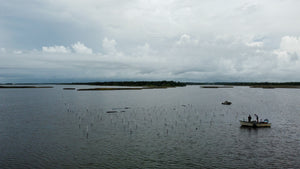 Local Support
We actively source our products locally, supporting the entire North Carolina commercial fishing industry.
Join Our Team
We believe that work is an activity that gives purpose to life rather than just a means for a paycheck. Work in the seafood industry requires hustle, grit, and fortitude. We are reactive and pointed when encountering a load of seafood or a line of customers. We are proactive and diligent when our equipment stops moving and our stores are empty. We strive to embody the thinker/doer disposition of a long line of commercial fisherman, processors, and seafood workers that have preceded us.
Apply Here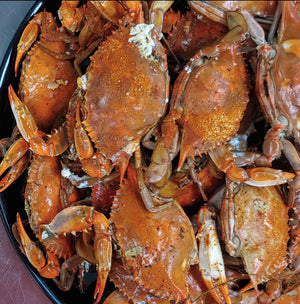 N.C. steamed blue crabs are here! We hand select the liveliest and heaviest crabs we possibly can to ensure you...
Learn more
Seaview HQ
1515 Marstellar St.
Wilmington NC, 28401
(910) 769.1554
Market Hours 
Monday-Thursday 10am-7pm
Friday-Saturday 8am-8pm
Sunday 9am-7pm
Deli & Kitchen Hours
Monday - Saturday 11-6:30pm
Sunday 10am-3pm