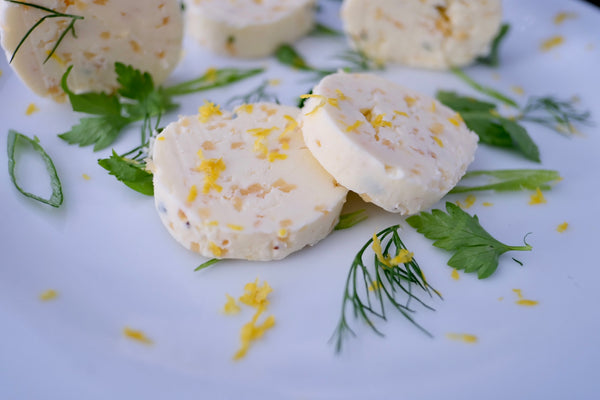 Chef inspired cooking/dipping butter. Made with fresh garlic, lemon, lemon zest, and herbs, this butter is a must try for all 
kinds of seafoods. Cooking with it does wonders but using it as drawn butter will make you not want to stop eating!
8 oz. container
Do not re-heat in container.
Butter will ship frozen and may arrive partially thawed.